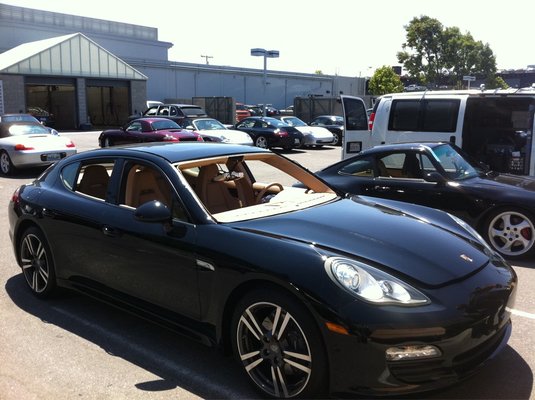 Auto glass windows are strong, but not immune to damage. If you're dealing with cracked or broken auto glass, there's no need to panic. At Mobile Auto Glass Solutions we offer a range of professional auto glass replacement services for our valued clients throughout Southern California. At Mobile Auto Glass Solutions we believe that service matters, so we treat our customers like they deserve to be treated. When you hire us, you can expect fair and honest pricing, personalized service and the highest quality workmanship. We have the skill and expertise to complete your auto glass replacement project quickly and effectively. And because we're committed to earning your trust and loyalty, we go the extra mile to ensure your complete satisfaction with every aspect of our work.When you need expert auto glass replacement service, call the glass specialists you can trust to get the job done right.
Contact Mobile Auto Glass Solutions today to request a free quote!
Why replacement? Why not repair?
Auto glass is laminated, unlike the rest of the glass on your car, which is tempered. Tempered glass shatters; laminated glass is shatter-proof. That's why windshields withstand impacts better. Smaller windshield fractures can be fixed, but sometimes, when bigger breaks and cracks occur, replacement is the only option.

How Long Do Auto Glass Replacements Take?

A windshield replacement typically takes 2 hours from start to finish; 60 minutes or less to put in the windshield and 1 hour before it is safe to drive. For other auto glass to be replaced, it typically takes 1 hour. Based on AGRSS, industry safety standards, we strongly recommend waiting the hour after the new windshield has been installed before driving the vehicle. While everything may look great from the outside, it's important that the urethane is given enough time to cure. This curing process is actually what bonds the new auto glass to the vehicle insuring a good seal that will keep out wind noise, weather, and most important, keep you in the vehicle if the air bag deploys.
Lifetime Auto Glass Replacement Warranty

Mobile Auto Glass Solutions offers a nationwide lifetime warranty against defects in workmanship, materials, and glass on all auto glass replacements for as long as you own your vehicle. Should you have a problem, you will find Mobile Auto Glass Solutions warranty repair process simple and hassle free. Call our customer service phone number and we will take care of the rest. In most cases, we can get you back on the road the same day you call.