Miramar –
Looking for Mobile Auto Glass Replacement in Miramar, California? Call us today at 858-368-4048.
Sometimes auto glass repair isn't an option due to the amount of damage that has occurred. Perhaps there is a long crack across your windshield or a portion of the glass has been broken out. In these situations, you need auto glass replacement in Miramar, California. Mobile Auto Glass Solutions is able to replace your automotive window glass, at your location, so you can get back on the road with a vehicle that is safe and secure. Don't let broken glass stop you!
Fast, Efficient Windshield Replacement
Whether your car was broken into, you were involved in an accident or other damage occurred, you need fast, efficient auto glass replacement in Miramar. Our specialists are trained and experienced in replacing glass in a variety of vehicles so you can feel confident in our quality of workmanship. No matter when the damage occurs or where, we will send someone who knows how to fix it so you don't have to drive around with plastic over your window. Your safety is our first priority.
Don't Hesitate, Call Now
When your auto glass is broken, it isn't safe to keep driving around in that condition. You need to contact our professionals at 858-368-4048 to get your glass replaced as quickly as possible. Many auto insurance policies cover auto glass replacement in Southern California. When you work with Mobile Auto Glass Solutions, we will bill your insurance company directly so you don't have to worry about reimbursements, save time and money with Mobile Auto Glass Solutions. Give us a call today!
Services We Provide
• Auto Glass
• Windshield Replacement
• Auto Glass Repairs
• Auto Glass Replacement
• Windshield Repairs
• Car Windows
• Window Crack Repairs
Miramar is a neighborhood in the
northern part of the city of San Diego, California, USA. It includes residential areas and commercial and light industrial districts.
Most residents live on the Marine Corps Air Station Miramar (formerly Miramar Naval Air Station). Miramar was the site of the real TOPGUN made famous by the movie Top Gun in 1986. NAS Miramar was realigned by the Base Realignment and Closure (BRAC) program in 1995 and turned over to the Marine Corps as a fixed wing and helicopter base in 1996. To the north of MCAS Miramar is the suburb Mira Mesa. The neighborhood is located in City Council District 7. It is represented by Council member Scott Sherman.
The Miramar submarket consists of approximately fourteen million square feet of distribution, warehouse, office, and Miramar Road frontage retail related space. Miramar is one of San Diego County's most recognized real estate markets due in part to its central location, size, and traditional industrial characteristics. This market historically maintains one of the highest occupancy rates in the county. Recent occupancy rates were approximately 91%.
Miramar was originally part of Scripps Ranch, founded by Edward W. Scripps. He named the home he built on the ranch Miramar in the 1890s, after Archduke Maximilian's castle Miramare in Trieste, Italy. The name eventually became applied to the surrounding mesa. Loosely translated from Spanish it means "a view of the sea".
Before becoming a military base in 1950, Miramar was a small, isolated community centered around a railroad station. No buildings from the original Miramar survive.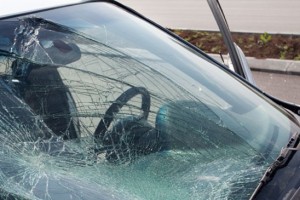 $10 off your first windshield replacement