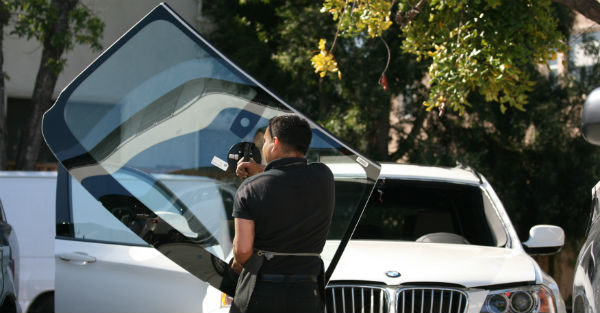 At Mobile Auto Glass Solutions we understand the importance of a high quality windshield replacement and take pride in being the best at our craft. Today's vehicles are designed to keep the occupants safe.  A big part of the vehicle's safety system is the glass.  Today's windshield, for example, has at least three basic safety functions.  One is to keep the occupants in vehicle and objects from entering the vehicle.  Two is to provide a backstop for the air bags.  Three is to provide structural support for the roof.  The glass must be installed correctly to ensure your safety.  Mobile Auto Glass Solutions understands the importance of installing your glass correctly and will not cut corners.  We use the finest materials and follow the installation procedures.  A high quality windshield replacement can make all the difference in the world when it comes to vehicle safety, and where a great windshield replacement starts is with the quality of the glass that is used to do the replacement.
There are two types of auto glass: OEM glass (Original Equipment Manufacturer) and non-OEM glass, or what many people refer to as aftermarket glass. OEM suppliers are trusted by auto manufacturers like GM, Chrysler, Toyota, Ford, etc. to provide quality controlled windshields that are a perfect match and fit for their vehicles. OEM glass suppliers spend hundreds of millions of dollars in research and development, using computer-assisted engineering and design programs (CAE and CAD) to ensure quality windshields for their vehicles. Each OEM windshield goes through rigorous and thorough surface contour and optical quality checks as it moves down the assembly line. Auto glass parts produced by OEM Manufacturers consistently fit better and adhere to the same standards for fit and finish as the glass that is originally installed when the car is built.
There are significant quality differences between original equipment manufactured windshields and aftermarket auto glass. Non-OEM auto glass manufacturers make copies of OEM auto glass parts. These copies have to vary slightly from the OEM part due to the fact that OEM parts are patented and the designs are protected and trademarked. Non-OEM suppliers must make significant differences in their product so that they do not exactly copy the glass used by GM, Chrysler, Toyota, Ford, etc. to avoid being sued for copyright fraud.
Many auto glass shops use non-OEM parts because they are significantly cheaper to buy. These savings are not always passed along to the consumer, nor is the consumer told the parts being installed are of a lesser quality. Aftermarket glass parts also are not accepted by new car manufacturers for warranty claims and violate the repair requirements of many leasing contracts. It is common after installation for non-OEM or aftermarket parts to have fit and finish problems like air leaks, water leaks and stress cracks.