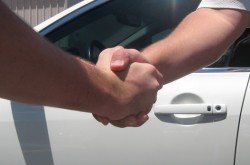 Alpine is a census-designated place (CDP) in San Diego County, California. Alpine had a population of 14,236 at the 2010 census, up from 13,143 at the 2000 census.
Alpine is the residence of former United States Representative Duncan Hunter. Major League Baseball Second baseman Marcus Giles lives there.
$10 Starbucks gift card with auto glass replacement.